Tristan Francia
Visual performance
Interactive music and video performance
ALLER SIMPLE, VOYAGE SANS VALISE
One way, journey without a suitcase
ALLER SIMPLE, VOYAGE SANS VALISE
duration: 1h
VJ and Creative Director: TRISTAN FRANCIA
Vocals: NICOLAS CALVET
Accordion: DIDIER DULIEUX
Reeds: JEAN-PIERRE LAFITTE
Percussion: LAURENT PARIS
Tuba: LAURENT GUITTON
Soundscapes and Landscapes are harmoniously married by combining live
music with video in Aller simple, voyage sans valise. Hailing from Toulouse, France, the ensemble Aller simple have skillfully mastered the art of sound
combined with motion picture. Aller simple will take you on a one-hour
journey to unique destinations exploring uncharted musical horizons
and out-of-this-world visuals. Both the sound and visual compositions
are original creations seamlessly matched to give you an unparalleled
experience of cinema.
The members of the collective are all trained and decorated musicians
having a foundation in Jazz and popular French Folk music.
SUPPORTED BY
Région Occitanie / Pyrénées-Méditerranée
Conseil Départemental de la Haute-Garonne
Conseil Départemental de l'Aveyron
SPEDIDAM
PS Art Space Fremantle, Australia
2016
Jazz sur son 31, Toulouse- France
Centre culturel, Bièvre – Belgium
La Vénerie / Espace Delvaux, Watermael-Boitsfort – Belgium
Le TAC [Territoire Art et Création], Bois-Colombes – France
Les Nuits de Nacre, Tulle – France
Festival Musiques et danses du monde, Assais-les-Jumeaux – France
2015
La Pause musicale, Toulouse – France
Cinéma Le Vertigo, Graulhet – France
Énap, Agen – France
Algorithme, Saint-Sulpice – France
2014
Espace Bonnefoy, Toulouse – France
Soirée Clutch Mag, Médiathèque José-Cabanis, Toulouse – France
Festival Migrant'scène, Blaye-les-Mines – France
Les Escales d'Automne, Ordizan – France
Espace Job, Toulouse – France
Conservatoire occitan – COMDT, Toulouse – France
2013
Centre culturel Henri Desbals, Toulouse – France
Fremantle Festival / PS Art Space, Fremantle – Australia
Festival La Novela, Toulouse – France
Festival Méditerranéo, Toulouse – France
Festival Voyage en mots, Gratentour – France
Festival Les Pieds dans la bassine, Sainte-Croix – France
Bibliothèque François Mitterrand, Carbonne – France
2012
Festival Migrant'scène, Toulouse – France
La Boîte a frissons (la BAF), Toulouse – France
Faites de l'image 11e édition, Toulouse – France
MJC, Rodez – France
Maison du Parc et de la vallée, Luz-Saint-Sauveur – France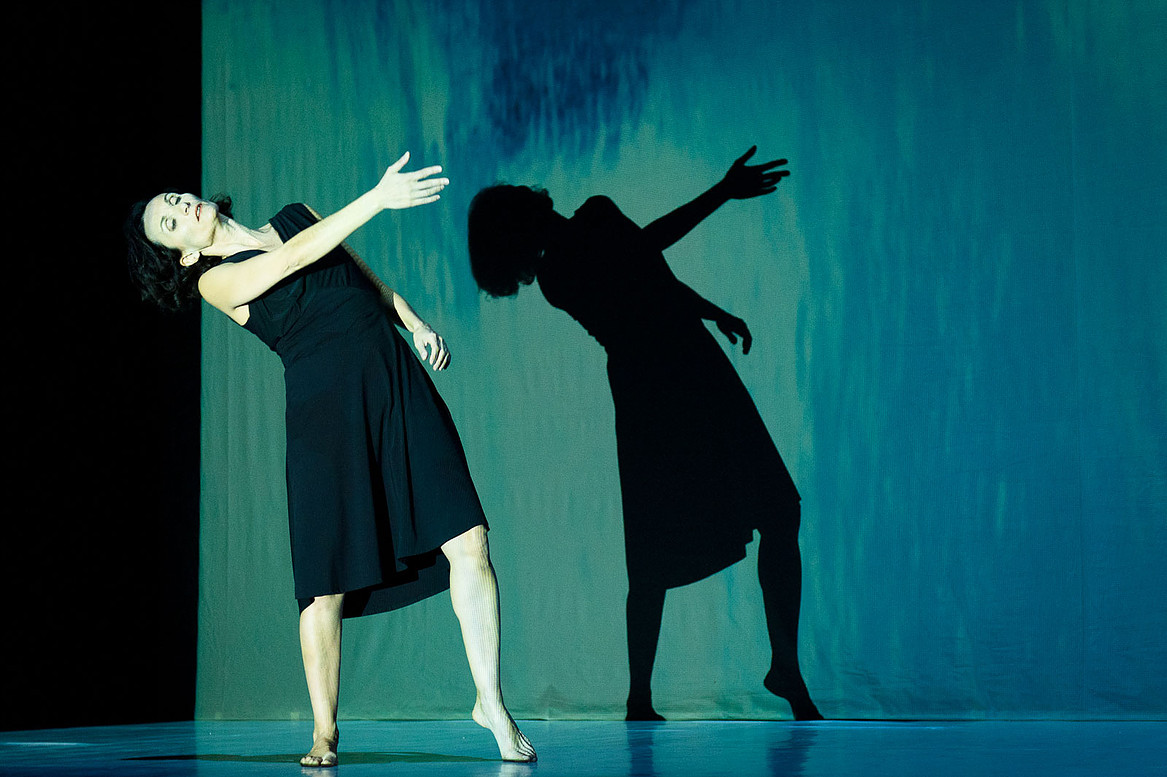 Interactive dance, music and video performance
Como la piel
COMO LA PIEL
duration: 45′
VJ and Creative Director: TRISTAN FRANCIA
Dancers: ELISA MARTIN-PRADAL and SERGE SOULA
Accordion: DIDIER DULIEUX
Choreography: ELISA MARTIN-PRADA
Producers: THÉÂTRE SORANO-TOULOUSE, LA VANNERIE-TOULOUSE, CIE LA BARAQUE
Video, music and dance combine to evoke slices of a couple's life. Moments of complicity and sudden clashes articulate the relationship of man and woman. Tristan Francia's video creation explores the surfaces, involves the dancers and interacts with them. The choreographic research, accordion compositions and video features bring forth memories and emotions.
SUPPORTED BY
Région Occitanie / Pyrénées-Méditerranée
Conseil Départemental de la Haute-Garonne
Ville de Toulouse
2015
Salle Alizée, Muret – France
2014
Espace culturel des Corbières, Ferrals-les-Corbières – France
2013
La Novela, Saint-Pierre-des-Cuisines, Toulouse – France
Espace Job, Toulouse – France
Espace Bonnefoy, Toulouse – France
2012
Théâtre Sorano, Toulouse – France